New VW Dual Port Cylinder Tins
Available in four different configurations
We have recreated the VW dual port cylinder tins.

As you know, the dual port tins sold by SCAT and EMPI have many shortcomings.

We think these tins will ge a total game changer - now you don't have to make due with SCAT/EMPI parts and you don't have to spend hours fixing vintage VW German tins.

We have fixed all the issues with the SCAT/EMPI tins by having my people make very good copies of the VW tins. I told them to not cut any corners. First of all, I AM NOT DEALING WITH THE CHINESE! Yep, I am working with the Tiwanese The difference in mentality in incredible, these guy really work hard to make good parts.

In fact, I think my tins might actually be better than VW, let me tell you why.

As you know, the SCAT/EMPI tins have no internal air vane, the mounting holes for
other tins do not line up, the curves are wrongs and two of the flanges are too short.

Our tins are better because:
1 the tins have the internal air vane
2 the holes all line up
3 the flanges are in the right places
4 all of the curves are correct
5 thicker metal can hold up to more abuse, stock VW is 0.026" thick, these are 0.040" thick, an extra 0.016" makes a huge difference!

think about it, thicker metal = more difficult to dent, more difficult to crack

6 We give you the option on if you want threaded inserts or not for the carb preheat insulator
7 We give you a choice, you can get the parts in primer or powdercoated, stock is considered satin black, but we have 90 + colors

primer dual port tin set - $150

primer dual port tin set + threaded inserts, $154.00

powdercoated dual port tin set list, $185.00, pick your color

powdercoated dual port tin set + threaded inserts $189.00 pick your color

You can get just the cylinder tins, or make it part of a complete kit, what ever you need.

email or call about getting these parts!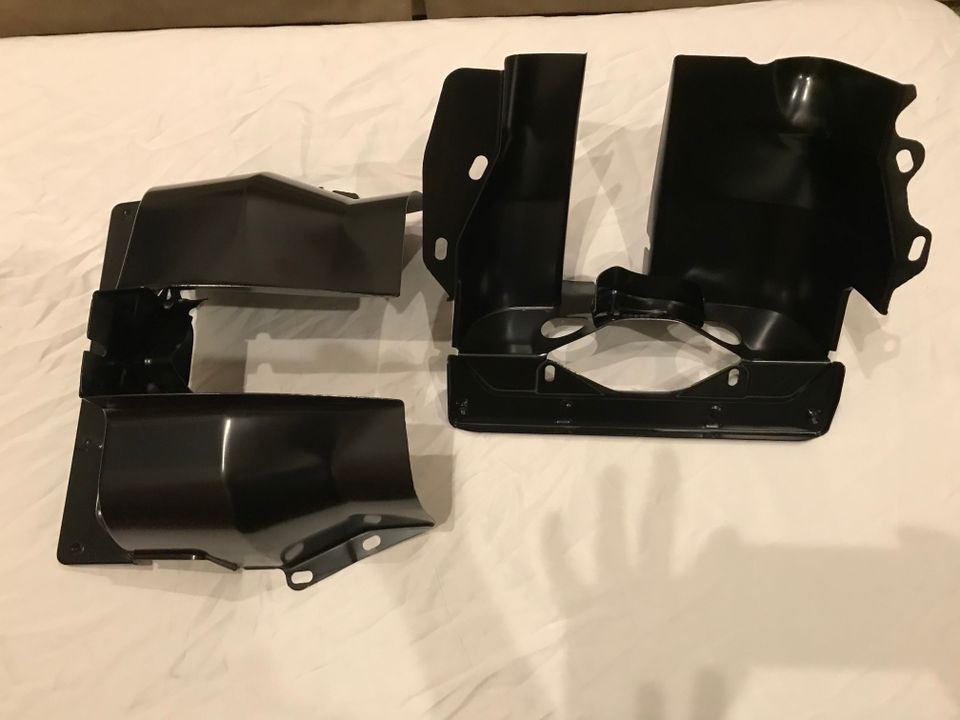 AP Dual Port Cylinder tins /PRIMER
Model:
VW 
Engine: 1600cc based dual port engines

PRIMER
SMOOTH FINISH = NO INSERTS

ONLY $150.00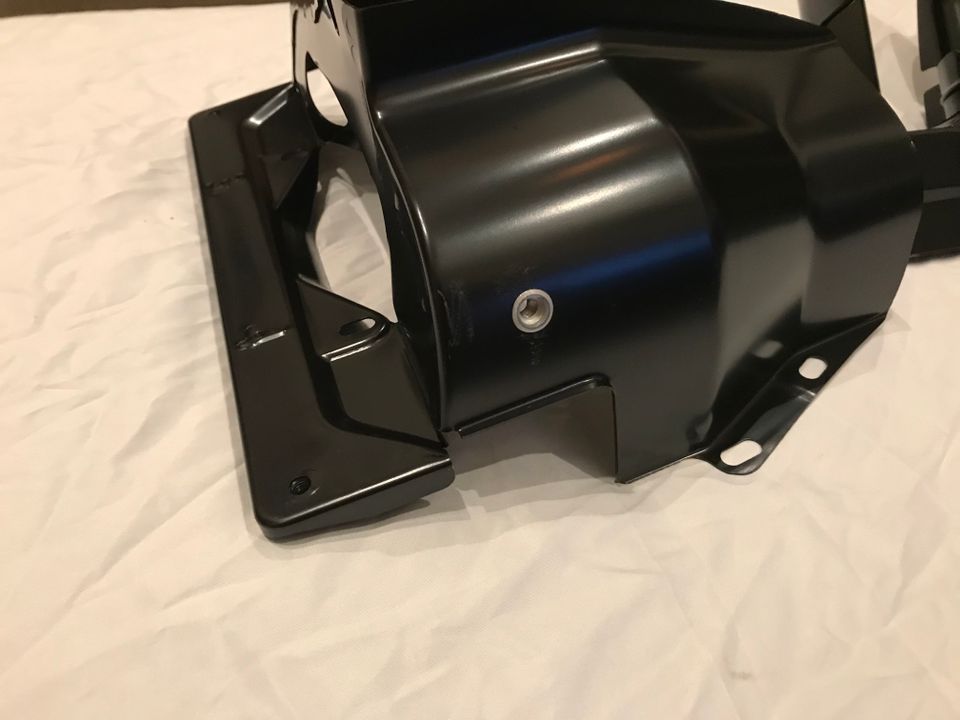 cylinder tin with threaded inserts
cylinder tin shown with threaded inserts installed for the stock carb pre-heat pipe insulators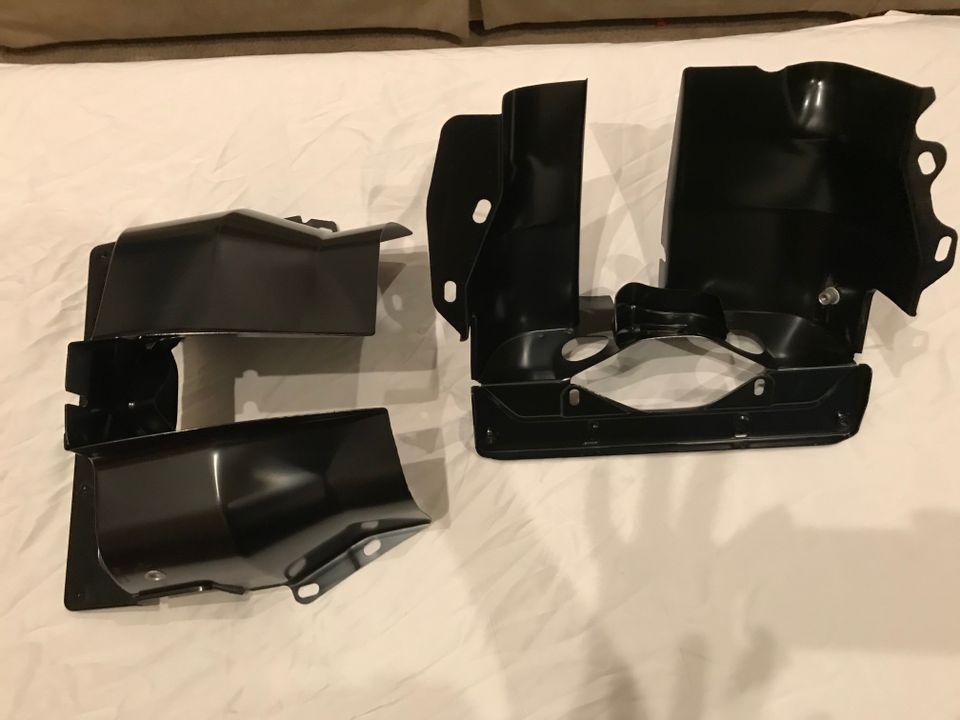 AP Dual Port Cylinder tins - PRIMER
Model:
VW 
Engine: 1600cc based dual port engines

PRIMER
THREADED INSERTS ADDED

ONLY $154.00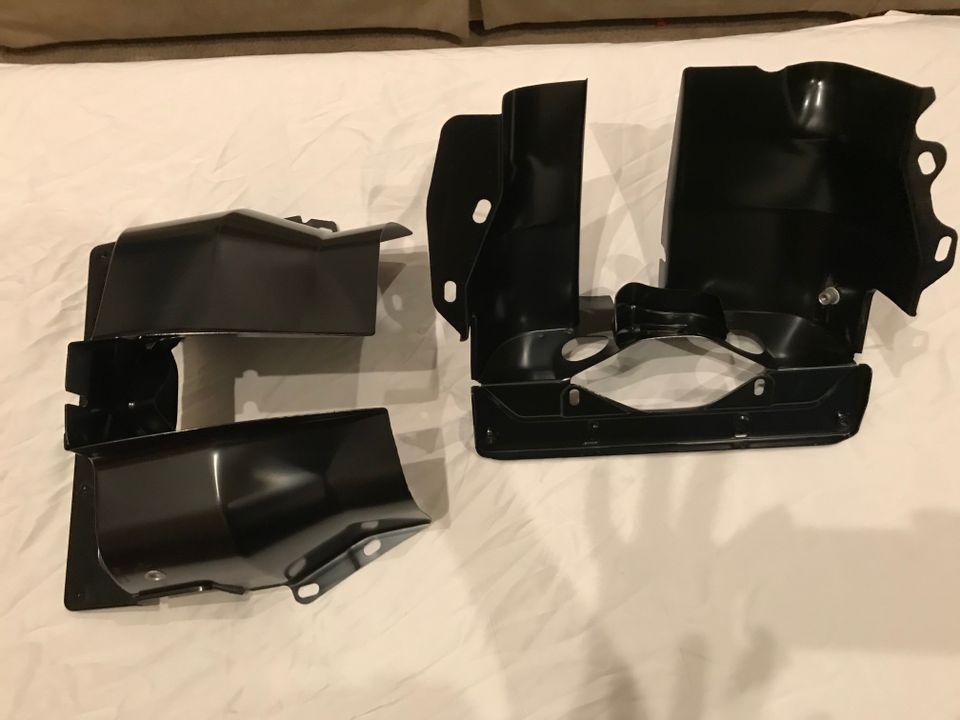 AP Dual Port Cylinder tins - POWDERCOATED
Model:
VW 
Engine: 1600cc based dual port engines

POWDERCOATED - YOU PICK COLOR

ONLY $185.00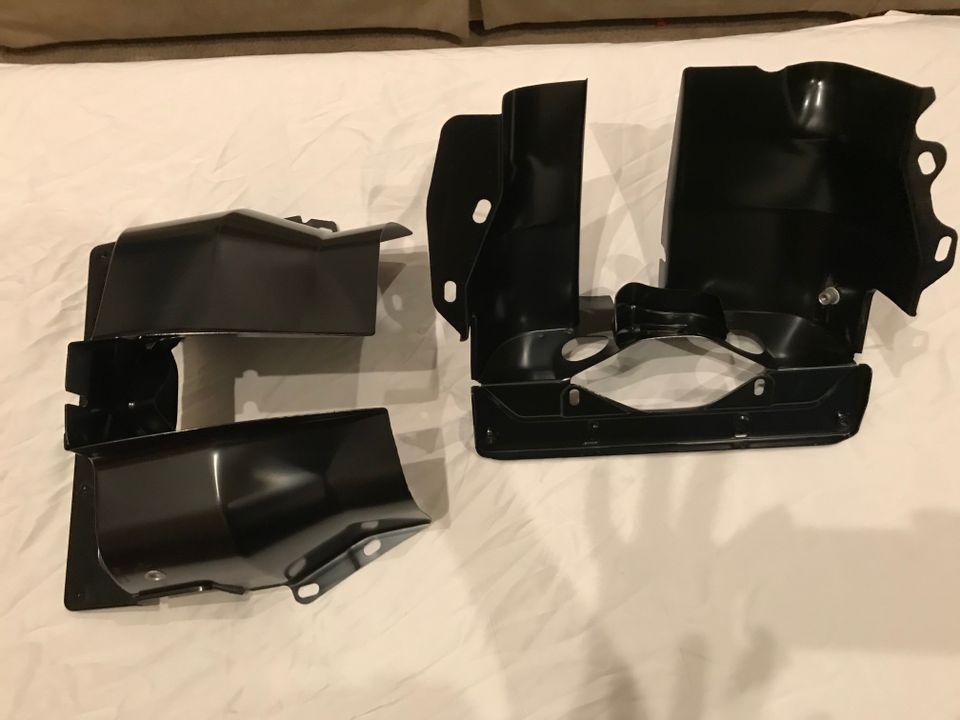 AP Dual Port Cylinder tins - POWDERCOATED
Model:
VW 
Engine: 1600cc based dual port engines

POWDERCOATED - YOU PICK COLOR
THREADED INSERTS ADDED

ONLY $189.00