This shows dual port heads missing the cylinder head internal deflectors and the cylinder head internal deflectors installed.
Why do you need cylinder head internal deflectors?
Brand new, made in USA, cylinder head internal deflector tins. Many new cylinder heads are lacking this critical part for proper cooling. These are brand new 30 gauge galvanized steel, laser cut, blasted and powdercoated in satin black. Price is $10 + $2 USPS
shipping = $12 total for shipment in the USA. Other locations will cost more due to shipping. The 1/2 cylinder side has the factory cutout to clear the thermostat flaps vertical control rod. the 3/4 side does not have the cutout. These are easy to install pushing
in the tabs with a small flat blade screwdriver.
Cylinder Head Internal Deflectors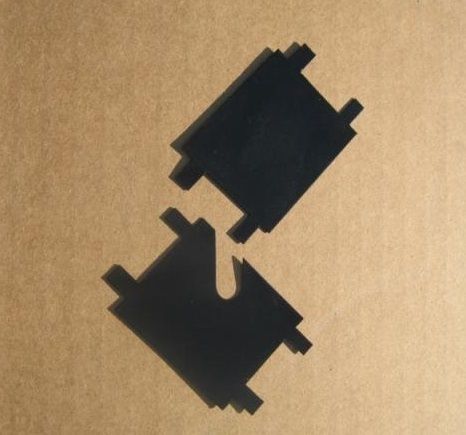 Cylinder Head Internal Deflectors
Model: VW Bug
Engine: flat four

ONLY $12.00